BaciNaturals: Our Holistic Approach
WHY IT MATTERS:
What is Holistic Wellness? the support and maintenance of optimal Canine health with nutrient rich products and foods that are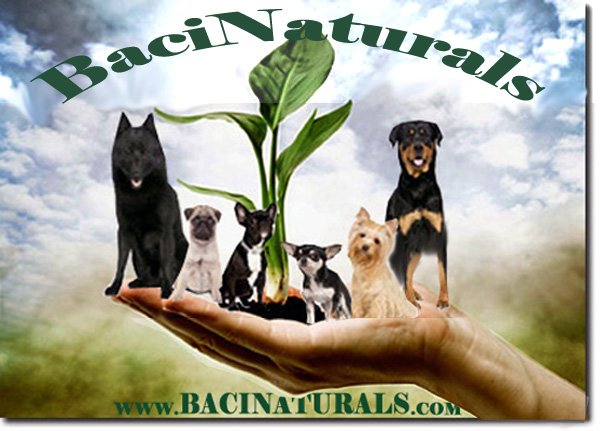 natural, unrefined , chemical free and unprocessed. Canine Holistic Health is gaining popularity with every year. So many "dog parents" are seeing the benefits, resulting in less costly trips to the vet.
However, Holistic Health is more than just "not being sick". Simply put, your dogs' wellness can be viewed as a continuum along a line. The line represents all possible degrees of health: The far left end of the line represents premature death…while the far right end is the highest possible level of wellness and health. The midpoint on this line represents a "lack of apparent disease". The right half shows that even when no specific illness seems to be present, there is still room for improvement. Holistic Health is an ongoing process with nutrition playing a pivotal role in determining where your dog ranks on this health spectrum.
Weighing the Costs:
We're all looking to save money and cut corners where we can these days. While it's tempting to reach for the more inexpensive brand of dog products thinking you are saving money… Think again. Cheaper products typically contain chemical additives which are detrimental to your dogs long-term health. Subpar ingredients can be traced to a myriad of adverse canine health issues.
This results in a plethora of health issues: from allergies ..to cancer, requiring a trip(s) to the vet, medications, etc. – which we all know is very
costly.
Chemical additives add a notable risk of toxicity to your dog.
For example, the World Health Organization openly names both BHT and BHA as suspicious cancer-causing compounds. The State of California has now identified BHA as a possible carcinogen, too.
Dog products containing Chemical preservatives/By products/ artificial flavors or color enhancers should be avoided for the sake of your dogs health and longevity.
Bottom line: It pays off to provide your dog with Natural and Organic products which will save you money in the long run, and sustain peak health and longevity for your best friend – which is priceless.
BaciNaturals takes a Holistic Approach to Canine wellness  Every ingredient in our product line has been carefully selected to provide and sustain Optimal Canine Health… the Natural way. We keep it simple: just the basics:100% Natural & Organic.  Our Products are antioxidant, vitamin and mineral rich. We offer innovatively organic and natural alternatives to the plethora of chemical laden, artificially enhanced products on the market today.
Bacinaturals Products are free of:
– GMO's
– Chemicals
– preservatives
– by products
– artificial additives or color enhancers
Natural and Organic food play a key role in Holistic wellness for your dog. BaciNaturals products are Human Grade: containing a variety of quality ingredients which support and sustain peak vitality, energy and immune system function for your dog. Natural and Organic ingredients help fortify and protect your dog from many common canine health issues .
Holistic Wellbeing works in balance and variety work to:
– enhance and maximize your dogs energy levels,
– Strengthen the immune system and overall body function.
– Provide relief from allergies
– Improve recovery time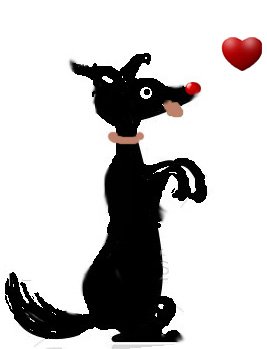 Canine Holistic Wellbeing encompasses total well-being of the mind, body and spirit. After all.. A Healthy Dogs is a Happy Dog..