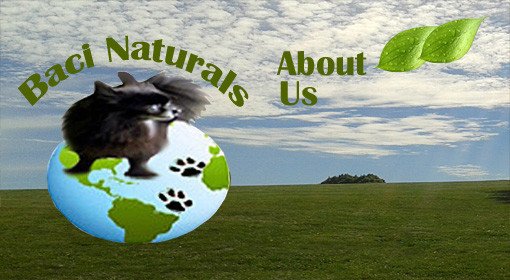 BaciNaturals Organic/ Natural Dog Products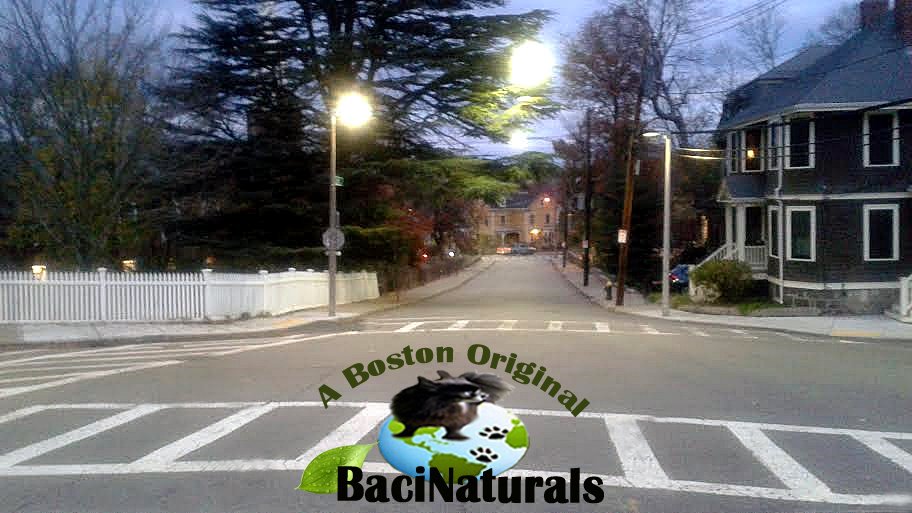 Bacinaturals for Dogs is a culmination of 2 lifelong passions: Dogs and Holistic Wellness. We are an independent Boston, MA (USA) based little Dog Company with BIG ideas. Our Natural dog products are handmade and small batched with sustainable Natural & Organic ingredients here in Boston, MA.
All of our products are:
Organic/Natural
GMO Free
Chemical Free
Locally Made
Sustainable
Human grade 
Our Organic & Natural dog products are based
on our focus of sustaining a healthy immune system and overall peak health for your Dog at all life stages. As your dog develops and matures, the natural dog product choices are even more essential.
Read about: Our Holistic Approach
___
SUPPORTING OUR PLANET/ENVIRONMENT
BacinNaturals is committed to sustainability and supporting the wellness of the earth and the environment. In that spirit we created this line of Earth friendly products for Dogs:  Shown Below
BaciNaturals Organic (100% Natural) Personal Care Products for Dogs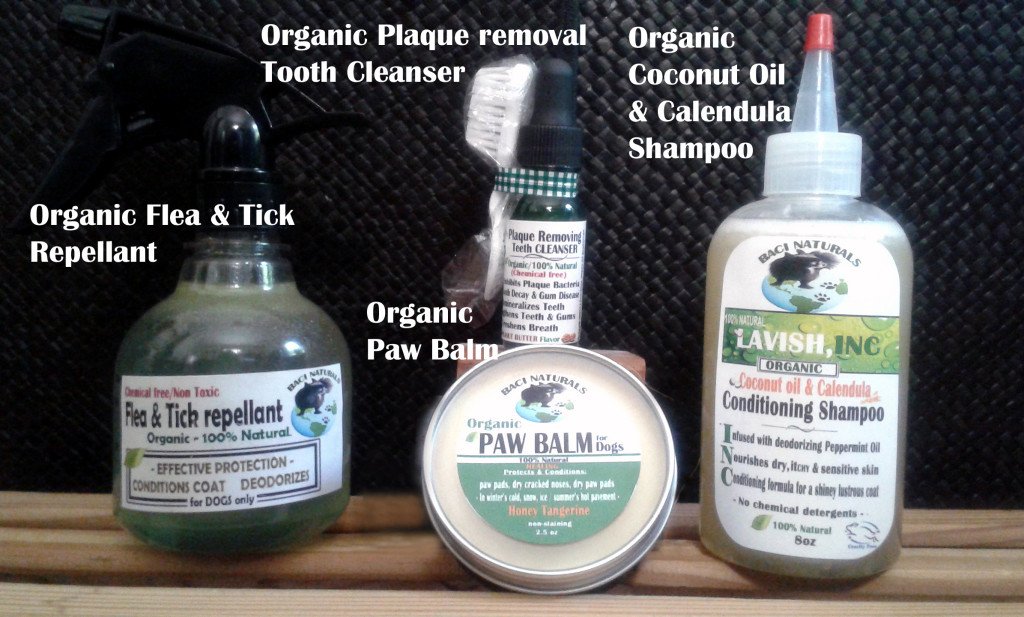 * Our Organic Products are sustainable, biodegradable, chemical and cruelty free:

Personal Care Product links:
  Organic Hypoallergenic Coconut oil & Calendula Conditioning Shampoo for Dogs
  Non Toxic Organic flea & tick Repellent (for Dogs)
  Organic Protection/Conditioning Paw Balm (for Dogs)
Organic Plaque removing Teeth Cleanser (for Dogs & Cats)
DOG TREATS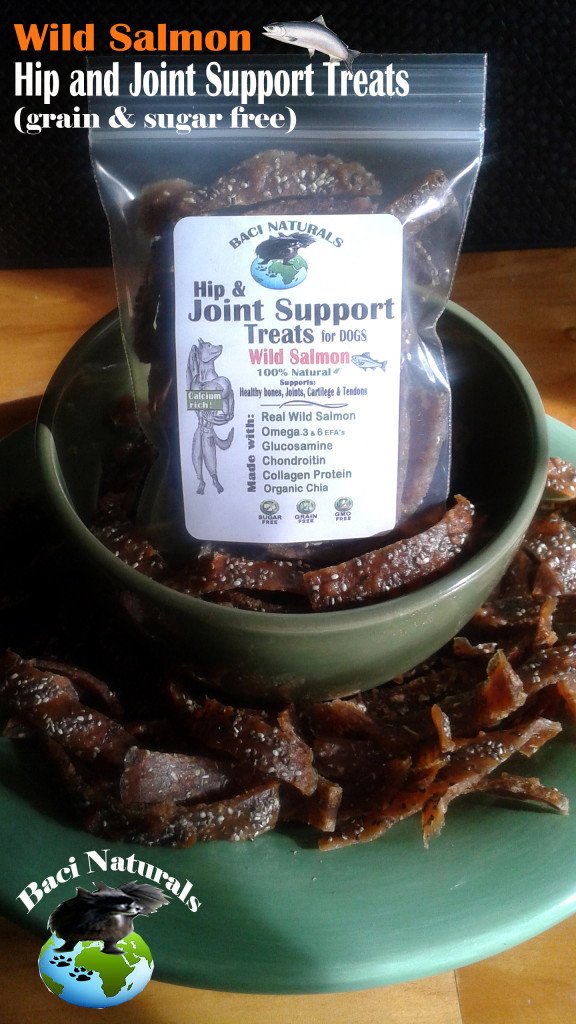 100% HEALTHY NATURAL DOG TREATS:
 BaciNaturals Treats (Wild Salmon Hip & Joint Support Chews)
sugar free
grain free
soy free
corn free
wheat free
gluten free
Our Joint Support Treats are packed with Protein, Omega fatty acids, antioxidants, vitamins and minerals….and 100% delish for your Dog!
Giving Back:
BaciNaturals also believes in giving back to the community and strong advocate for Dog and Cat adoption. We are a proud sponsor of the Boston MSPCA fund drives which support their shelter for homeless animals.