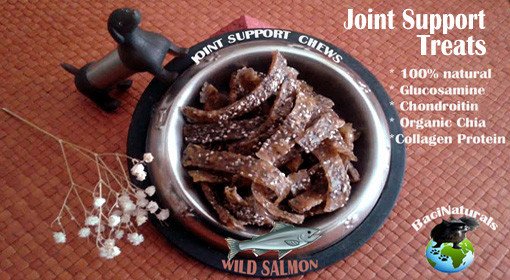 Hip and Joint
Support DOG TREATS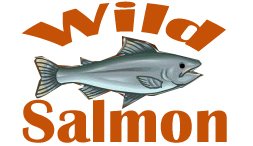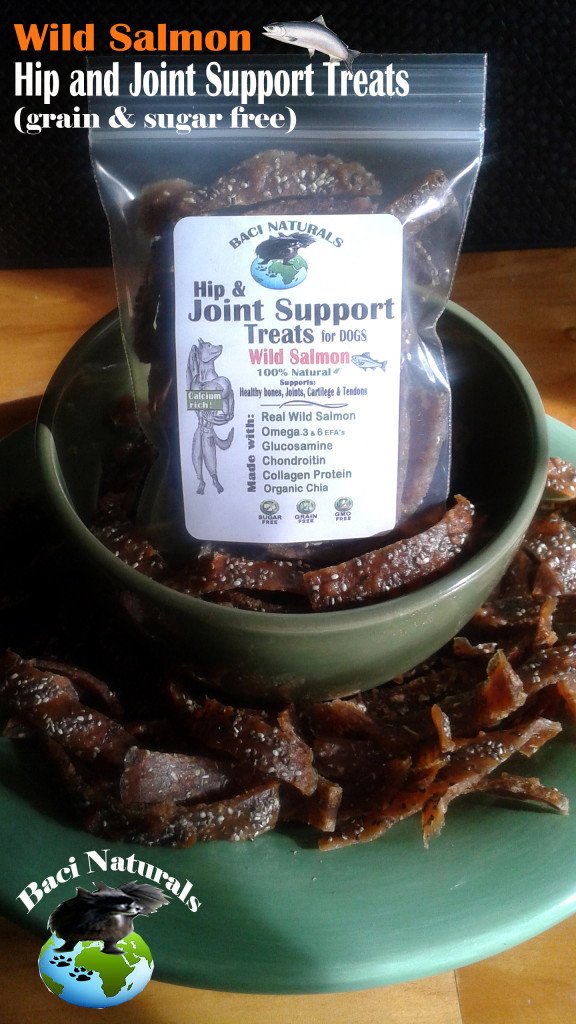 ♥ Low Fat ♥ High Protein ♥ Calcium rich ♥ Heart Healthy
sugar free
soy, grain & gluten free
100% Natural
Low in Fat
  ( zero artificial preservatives, dyes or colors)
BaciNaturals Wild Salmon Hip and Joint Support Dog Treats are made with:Collagen protein, glucosamine, chondroitin, and omega-3/calcium rich Organic Chia.
Not for Dogs with Shellfish Allergy
These irresistibly yummy Hip and Joint support Dog treats contain Wild Salmon. Salmon is Naturally abundant in protein, omega3 fatty acids and calcium for healthy bones and joints.
The collagen that is in your dog's body is what is responsible for the level of elasticity in his joints, tendons, ligaments, cartilage, skin.  It is also the protein that determines the strength of your dog's hair, bones, nails, and teeth.
The elastic property of collagen gives ligaments a tiny bit of stretch so that if the joint that ligament supports is stressed,the ligament can withhold the tension without tearing. Collagen is an essential protein for overall canine  health.

To keep your dog's joints supple and healthy as possible, it's never too early to supplement their diet with collagen protein. BaciNaturals Hip and Joint Support Dog Treats are 100% Natural grain free, and a tasty way to do just that.
In fact, collagen makes up 70 to 90% of our muscles, tendons, ligaments and other joint supporting tissues. This is a vital protein considering it makes up as much as 30 percent of the protein found in the body.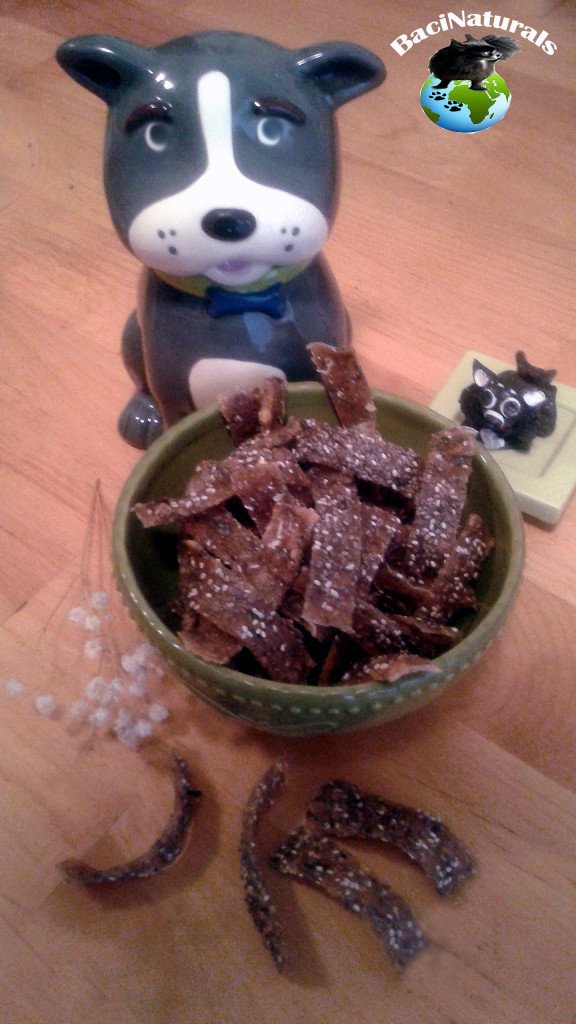 In addition to Collagen Protein, BaciNaturals Hip and Joint Support Dog Treats also contain Organic Chia. Chia is abundant in muscle building protein, omega 3 fatty acids, and Calcium for strong bones. These delicious treats also contain chondroitin and glucosamine for cartilage repair, joint and bone health.
* In addition to the great health benefits.. Dogs really LOVE the taste!  BaciNaturals Hip and Joint support treats are free of sugars, wheat, grains, corn, soy or gmo's